Commercial Electrical Installation Testing and Maintenance #Back to top
---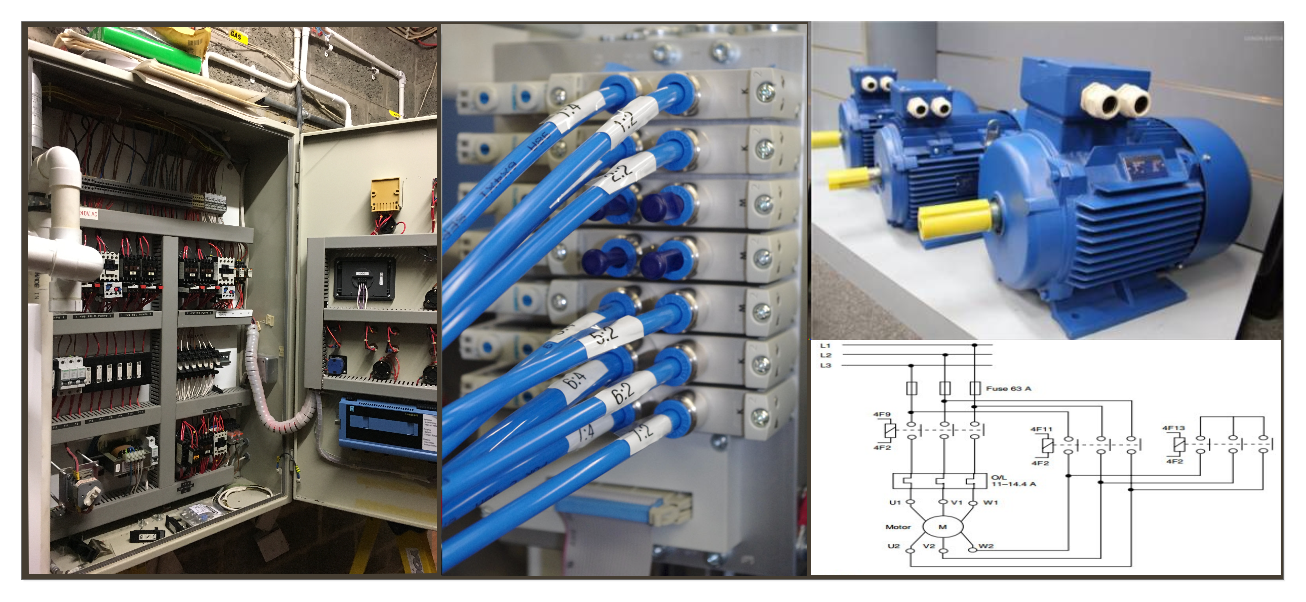 With our vast experience and knowledge, 4-Electrical has an excellent track record within the Electrical Contracting Industry, offering high quality projects with outstanding service to its clients, providing services In the South west of England, in the following areas: 

Low Voltage Mains Distribution
Internal and External Lighting
Small Power Requirements
Control Systems
Voice and Data
Fire Alarm Systems
Emergency Lighting
Intruder Alarm
Door Entry
Testing/Commissioning (including Periodic Testing)
Emergency Call out service. 

4-Electrical have a wealth of experience in commercial electrical installations covering a wide variety of projects from refurbishment of existing buildings to new build installations for our clients.

We offer a 24/7 Emergency Electrical call-out & breakdown service, primarily for Hotel, Holiday park, private and commercial Landlord and residential care home clients. 

Our aim is to get your business back up and running in the shortest possible time after an electrical fault. Our engineers are fully qualified electricians who specialise in fault finding and repairs. We aim to arrive at your premises within two hours of your call, but often we're there within the hour. 

Our clients' requirements include cover for: 

• room / Saunas, steam rooms and Swimming pools
• Workshops & warehouses
• Private landlord and housing association residential premises
• Shops
• Offices
• Restaurants
• Holiday parks and the leisure industry

Contact us
Domestic Electrical Installation, Testing and Maintenance #Back to top
---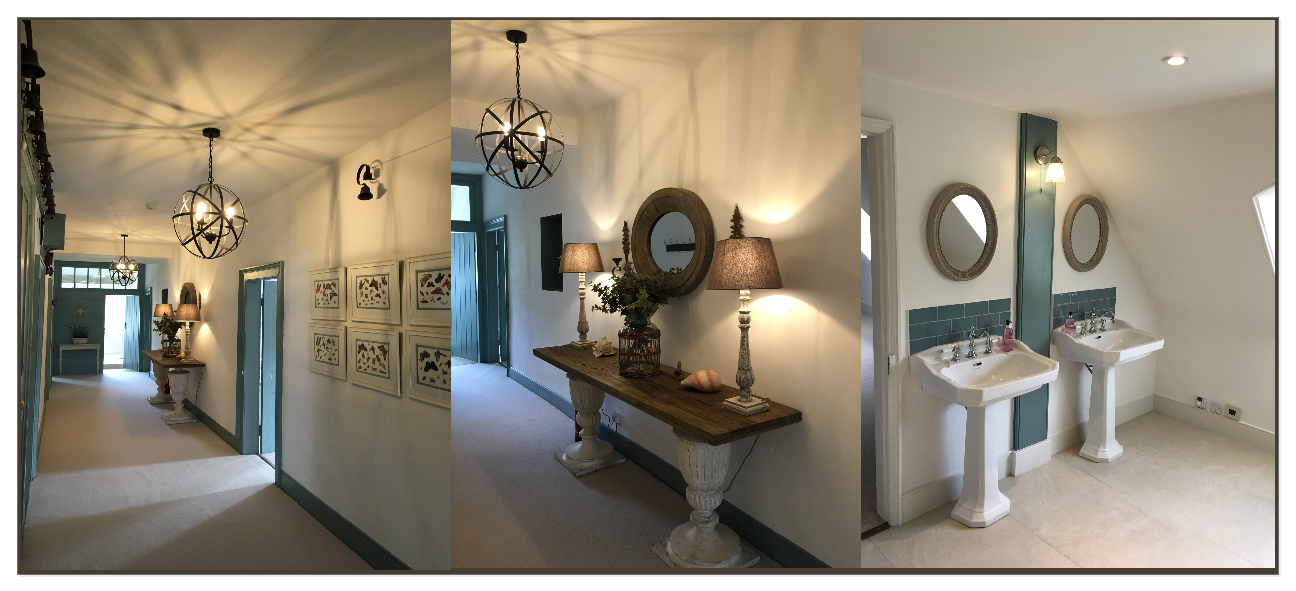 We are a well-established local electrical company with a vast proportion of our work coming from regular customers and recommendations. We take great pride in the existing customer base we have built up over the years and our electricians work hard to create a friendly and professional environment for our clients throughout the south west of England.  

4-Electrical is fully insured and complies with all current health and safety legislation. We are able to carry out all electrical works from replacing light bulbs to a full rewire to suit your needs. 

We offer a comprehensive service to Domestic, Commercial and Industrial Customers from minor repairs to full servicing of your electrical installation. We also offer free estimates and electrical advice.  

We are always happy to discuss your requirements and use our experience and knowledge to offer advice regarding your enquiries.

Domestic services include:

• Small jobs eg change a light or socket outlet
• Full re-wires
• Consumer unit (fuse box) changes
• Full test and inspection for all homeowners and landlords
• Smoke, heat and co alarms including remote access systems for landlords
• Portable appliance testing (Pat)
• Intruder alarms
• Lighting design
• Home automation systems
• Data, aerial, phone
• Heating system wiring
• Remote App heating control
• Trade project management (making larger home renovation projects stay on time and budget)

Test and inspection
Get more than just a piece of paper, get piece of mind!

At 4-Electrical we undertake electrical testing the way it should be. We make sure that all testing has been undertaken to the highest standards and to bs7671 This will enable us to clearly identify any problems with the electrical system there are. 

Condition Reports explained 

You cannot see electricity. Cables are usually hidden inside our walls, and consumer units are often hidden in cupboards, so it is not surprising that we forget to check the condition of our electrical installation for damage or wear and tear.  Faulty and old wiring is one of the main causes or electrical fires in the home. You can reduce the risk of a fire by checking the condition of your cables, switches, sockets and other accessories regularly. 

How old is my electrical installation?

Clear signs that can help you tell the age of equipment in the electrical installation in your home include: 

• Fixed cables coated in black rubber (stopped being used in the 1960's)
• Fixed cables coated in lead or fabric (used before the 1960's)
• A fuse box with a wooden back, cast iron switches, or a mixture of fuse boxes (used before the 1960's)
• Older round pin sockets (or light switches), braided flex hanging from ceiling roses, brown (or black) switches, or sockets mounted in or no skirting boards (used before the 1960's)
• Light switches on the walls or in bathrooms (used before the 1960's)

However old your electrical installation is, it may get damaged and will suffer from wear and tear. So you should get an electrician to check its condition at least every 10 years or when you move into a new property.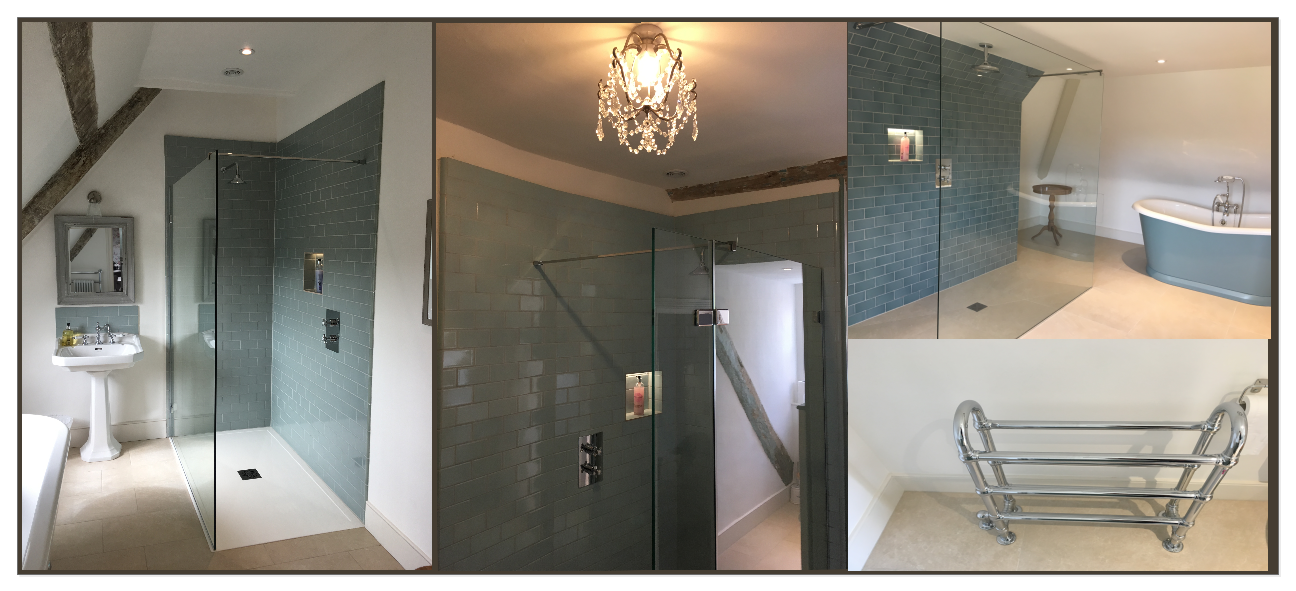 What is the aim of a condition report? 

The five main aims of a condition report are: 

1. Record the results of the inspection and testing to make sure the electrical installation is safe to be used until the next inspection (following any work needed to make it safe) 
2. Find any damage and wear and tear that might affect safety, and report it 
3. Find any parts of the electrical installation that do not meet the IET Wiring Regulations 
4. Help find anything that may cause electric shocks and high temperatures 
5. Provide and important record of the installation at the time of the inspection, and for inspection testing in the future

Types of condition report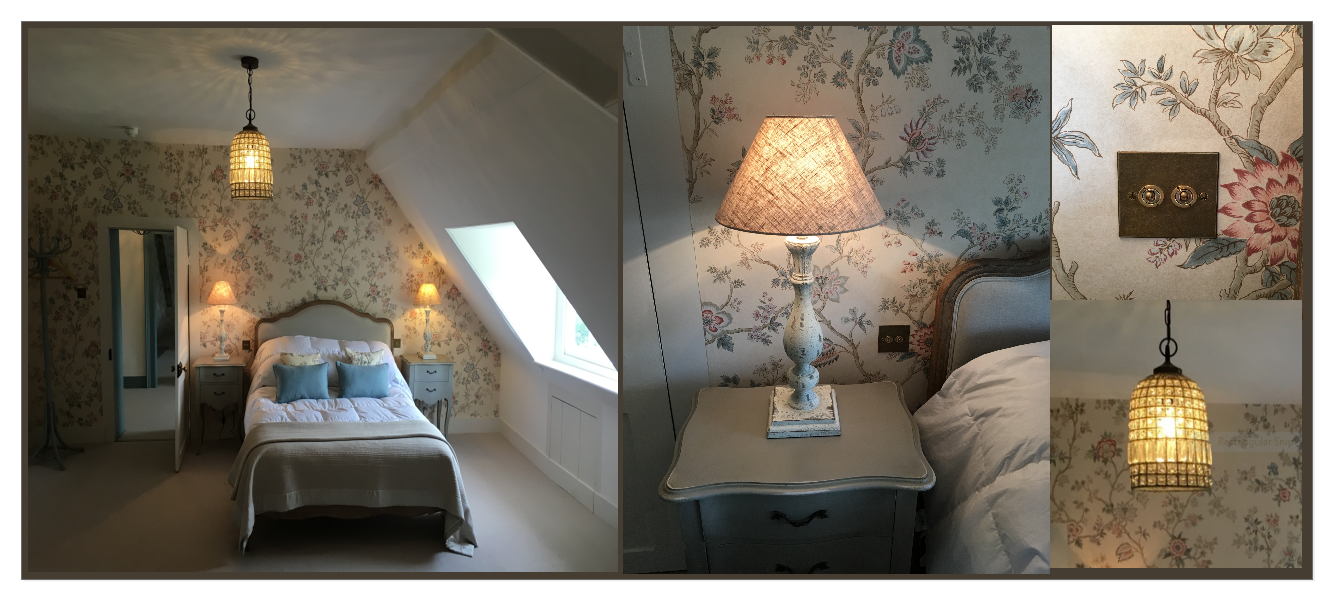 In general, there are two types of domestic electrical installation condition report: 

Visual condition report - this does not include testing and is only suitable if the installation has been testing recently
Periodic inspection reports - this is what we would normally recommend, as it tests the installation and would find any hidden damage

Please ask for a free estimate and free advice on what testing you require.
Contact us
---
We offer a 24/7 Emergency Electrical call-out & breakdown service, primarily for Hotel, Holiday park, private and commercial Landlord and residential care home clients. 

Our aim is to get your business back up and running in the shortest possible time after an electrical fault. Our engineers are fully qualified electricians who specialise in fault finding and repairs. We aim to arrive at your premises within two hours of your call, but often we're there within the hour. 

Our clients' requirements include cover for: 

• Plant room / Saunas, steam rooms and Swimming pools
• Workshops & warehouses
• Private landlord and housing association residential premises
• Shops
• Offices
• Restaurants
• Holiday parks and the leisure industry
Contact us
Scheduled and Predictive Electrical Maintenance and Testing Programmes #Back to top
---
Did You Know? Having a preventive maintenance program in place can reduce the risk of unplanned down time by as much as 66%, according to IEEE. 

If you're in Business you will know how much down time can cost you. We offer a full scheduled maintenance programme incorporating:

Scheduled testing
Thermal imaging surveys
Cleaning and lubrication
Adjustments
Overcurrent protective device testing
Mechanical consumable component inspection and scheduled replacement
Electrical testing » Insulation » Current path » System function
Surveys to advise on motor starter systems in order to prolong the life of motors and component parts 

Why would you need to do this and what are the advantages?

• Minimizes Operating Costs 
• Reduces staffing requirements via outsourcing 
• Reduces repair costs and costly equipment breakdowns Improves Power System Reliability 
• Maximizes electrical equipment productivity 
• Helps ensure electrical integrity of system 
• Increases uptime, facility and equipment utilization Extends Equipment Life 
• Prolongs the need to buy new equipment Provides Documentation for Maintenance Activities 
• Details test results and summarizes technicians' comments 
• Reports can be customized based upon your specifications and business requirements 
Contact us
---
4-Electrical specialise in thermal image surveys on electrical equipment and component parts we can reduce down time by diagnosing faults and fixing them before they become an issue leading to less  costly down time. 

Thermal imaging in  electrical distribution systems and switch gear

Electrical equipment tends to heat up before it fails, hiding from sight until a problem becomes "self-evident". Fortunately, thermal imaging surveys  instantly make those hot spots clearly visible so you can catch them in time to investigate further, plan repairs, and get things fixed before they turn critical. We can Survey  electrical cabinets, breaker panels, fuses, bolted connections, and switchgear with a thermal imager and get an instant picture of impending trouble that may go un noticed until it breaks down. 

Thermal imaging in electric motors 

Some common problems that cause motors to fail that can be identified and rectified with the use of thermal imaging equipment are:

• Inadequate airflow
• Unbalanced voltage or an overload
• Impending bearing failure
• Insulation failure
• Shaft misalignment
Contact us
Temporary Power and Generator Hire #Back to top
---
Our services include:

• Temporary power for Building sites and small events
• Remote power outlets for temporary and permanent power supplies (Single or three phase supplies)
• Single phase 230/110v 32 amp , long run silent diesel generator hire for small outside events, catering vans, emergency power, pumps and the construction industry

Generators can be delivered on a trailer or prepared for collection. 
Contact us
Electrical Distribution Systems #Back to top
---
4-Electrical co-ordinates with the DNO to ensure that the electrical service to a facility is properly sized and coordinated. Power distribution design is extended from the electrical service entrance point or from a private sub station to individual distribution panels and service heads . Power distribution is designed to meet the needs of each facility's electrical load. Our Designer provides electrical specifications, power one-line diagrams, panel board schedules, and load flow analysis for all types of projects.

Power distribution design includes evaluating voltage drop, harmonic distortion, and power factor within the electrical system. Specific electrical equipment selection and specification is made to ensure high power quality system performance.

We currently have specified and installed systems for our clients in:

• The holiday camp site and caravan park industry
• Hotels
• Marinas
• Offices
• Commercial work shops
• Housing projects ( private multiple home) 
Contact us
Emergency Lighting Design, Installation, and Maintenance #Back to top
---
Awaiting Information
Contact us
Portable Appliance testing (Pat) #Back to top
---
In service Test and inspection of electrical equipment
Get more than just a piece of paper, get piece of mind!

At 4-Electrical we undertake electrical testing the way it should be. we make sure that all testing has been undertaken to the highest standards and to bs7671 This will enable us to clearly identify any problems with the electrical system there are. 

PAT testing of electrical appliances needs to be an important part of any health & safety policy. The Health & Safety Executive advise that all electrical appliances within all rentable residential  properties and all commercial premises undertake annual PAT testing. With the influx of cheap electrical goods from foreign countries due to globalisation, most of these electrical goods have not undergone as strict a testing procedure as UK manufactured goods. Therefore, the regular safety checks of these products becomes of paramount importance.  According to the Health & Safety Executive, portable appliances account for 25% of all reportable electrical accidents. To ensure that no danger results from the use of such portable equipment, Electricity at Work regulations place a legal responsibility on employers and employees to comply with the provision set. Following the obligation of the Health & Safety at Work Act (1974), employers should take reasonable practical steps to ensure no danger results from the use of such equipment in the following circumstances:

1. Where employees use appliances
2. Where appliances may be used by the public, in establishments such as hospitals, schools, hotels, shops, etc.
3. In places where appliances may be hired or supplied
4. In situations where appliances are serviced or repaired

The Management of Health & Safety at Work Regulations 1999, the Electricity at Work Regulations 1989, the Workplace (Health, Safety and Welfare) Regulations 1992 and the Provision and Use of Work Equipment Regulations 1998 also point specific relevance to the need of electrical maintenance, and importance of PAT testing.

The 'Code of Practice for in-service inspection and testing of Electrical Equipment' document forms the basis for PAT Testing in the UK, published by the Institution of Electrical Engineers. The type of electrical appliance, the risk of the appliance becoming faulty, the nature of its use and the environment in which it is used essentially determines the level of inspection and testing required.

PAT testing involves complex procedures that involve many multiple examinations with multiple variables. Electrical PAT Testing, should be performed by qualified electricians and/or electrical testers, using reliable electrical tester equipment.

Once tested, placing a PAT testing label on the appliance with a 'PASS', will mark a sure sign to state that the needed safety measures have been taken by manufacturers. Conversely, a 'FAIL' will mean the appliance has not met all the testing parameters with success, and should not be used. 

PAT testing labels will also specify the date on which the most recent test was conducted, the next date of testing required, as well as the name and contact details of the testing agency.  PAT labels may also be coloured differently for convenience, to help easily identify and categorize the end product (e.g. blue coloured PAT: additional testing required; red coloured PAT: Fail; Green coloured PAT: 'Pass' as well as environmental impact, etc.).  To ensure the essential safety for your work place or home, it is therefore important to PAT test your electrical appliances by using the right electrical pat testing equipment, the right way.

Please ask for a free estimate and free advise. 
Contact us
Fire Alarm Design, Extinguisher Supply, Installation and Maintenance #Back to top
---
Awaiting Information
Contact us